All Your Communications Centralized with mConnect's Omnichannel Solution
Boost agent productivity, minimize idle time and increase customer satisfaction and retention rates with a next-generation omnichannel solution by mConnect. At Dcare we've partnered with mConnect to offer their omnichannel solution to our partners. Offer the most advanced omnichannel solution to your customers without breaking the bank.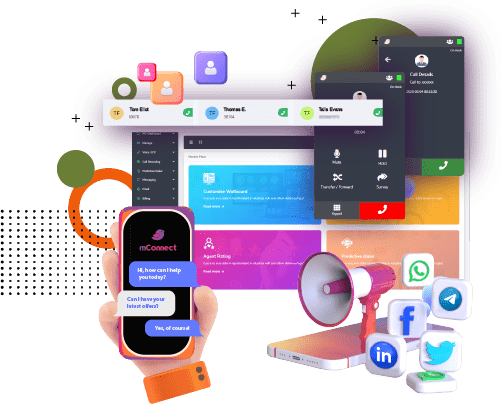 mConnect Omnichannel Solution
mConnect centralizes all your digital communications platforms into one centralized dashboard allowing agents to respond to calls, messages and emails more promptly and efficiently. Managers can monitor their team's performance and generate reports to keep track of their progress. 
The omnichannel uses 3CX for calls and unifies the below platforms into one: